Graduate School Financing | A Comprehensive Review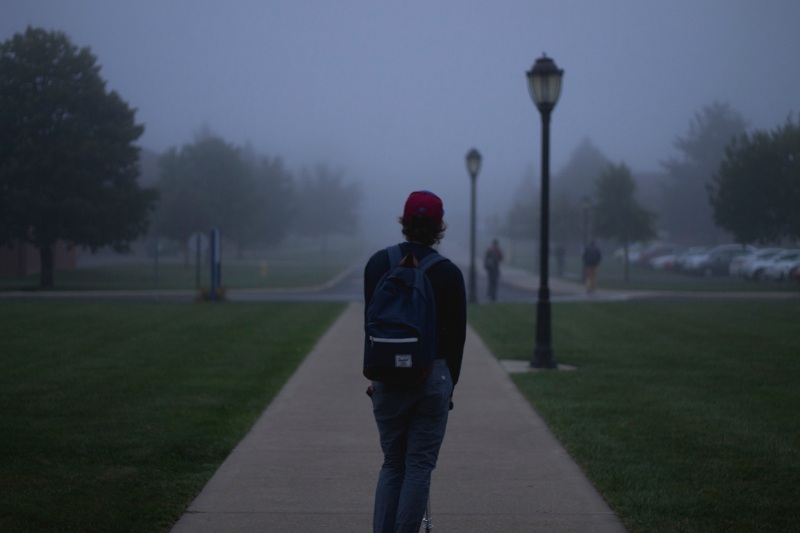 Loans, Assistantships and Grants to Help Fund Grad School
September 10th, 2015 | HigherGrad Staff
Finishing up your college degree is one of the most rewarding feelings in life. Whether you are a 1st generation graduate or extending the family tradition at an alma mater, every college graduate should feel successful. What's next? Most graduates look to careers but some decide to continue their education by enrolling in graduate school. Most that choose to head to grad school do so based on their chosen profession or for the desire to earn more money over the course of their lifetime. Also, the demand for higher educated employees gives those with a graduate degree 15% higher weekly median earnings and lower unemployment rates than those holding only a bachelor's degree according to the U.S. Bureau of Labor Statistics. That said, paying for a second degree can be overwhelming with the mountain of debt you are already sitting on. There are, however, options to help pay for some if not all of your graduate degree program.

University Financial Aid
Remember that FAFSA form (Free Application for Federal Student Aid)? The same form is valuable as you financially plan for graduate school. Universities use this form to assess your financial need based on the information you provide. Typically, university aid does not have to be repaid. University aid comes in 3 ways.
Assistantships/Fellowships are types of aid that require some kind of commitment, such as teaching or research, to the school or department you are enrolled in for grad school. Assistantships come in various forms, from covering all costs of graduate school (tuition, fees, etc.) and providing a salary (including health insurance) to partial tuition aid and compensation.
Scholarships/Grants award money to students that have the greatest need or are part of an undeserved demographic (i.e. veteran). Graduate school scholarships and grants are not as numerous as those for undergraduates but are still worth exploring and applying for using the FAFSA or university specific applications.
Work Study programs allow grad school students to pay off part of their tuition bill by working for the university. Jobs vary in hours and occupation but this is a great option to add experience to your resume while finishing your graduate degree program.
Federal Graduate School Loans
Federal aid is the number one source of education financing. Accepting a federal loan means you will have to pay back the amount you borrow at defined terms. Specifically, 3 loan programs are available for graduate students to help cover the costs of going to grad school.
Stafford Loans are available to graduate students through the FAFSA Form. This unsubsidized loan (no payments while enrolled) is paid directly to the government and is not based on need. Current Rate: 5.84% / Current Fees: 1.068% / Max Borrow: $20,500/year
Perkins Loans get awarded at the university level (with federal money) and are limited by available funding at each institution. The loan is paid back directly to the university. Perkins Loans are a low interest way to fund graduate school for those with exceptional financial need. Current Rate: 5.00% / Current Fees: 0.000% / Max Borrow: $60,000
PLUS Loans can be used to cover education costs (tuition, room/board, fees) after all other types of aid are exhausted. This loan type includes a credit check, and the loan repayment starts while still in school. Current Rate: 6.84% / Current Fees: 4.272% / Max Borrow: Variable
Private Loans
Private loans to fund grad school are an option, but one that should be explored after all other financial aid sources are reviewed. Private education loans are often costlier, with higher fees and interest rates, than Federal loans. Exploring different lenders and choosing a loan term that fits your financial need and repayment options is key.
Financing Grad School with Other Options
The Teacher Education Assistance of College and Higher Education (TEACH) Grant is a program that awards up to $4,000 to students pursuing graduate degree programs in education. This program requires education related coursework and a plan for a future profession in an educational related field to remain eligible for the grant and keep it from turning into a loan.
Pell Grants are available to those in postbaccalaureate teacher certificate programs. This grant is available to students with a demonstrated financial need and like other types of grants does not have to be repaid. Awarding of Pell Grants is based on financial need, but the amounts available can be up to $5,815 if you qualify.
Tax Incentives for Graduate School
Tax programs offer credits on your annual taxes for being a grad school student. The Lifetime Learning Credit, Student Loan Interest Deduction and the Tuition and Fees Deduction provide tax breaks at year end based on your qualified status as a student in grad school. Visit the IRS or consult a financial adviser for more information on how to claim and deduct qualifying higher education expenses on your annual taxes.
Putting it All Together
Graduate School education offers the potential for expanded career opportunities and earning potential, but the costs need to be considered before deciding to continue your education. Researching the career options after graduation (salary and job market) can help you decide if taking on additional education debt is a good decision. Once the decision is made to continue your education by going to grad school, consider these three keys to financing your graduate degree program from start to finish.
Make a budget to understand how much your planned grad school education will cost. Include not only tuition costs and fees but also remember the costs associated with being a student whether full-time, on campus or part-time, off campus.
Explore financial aid early in your decision making process to ensure all your applications for aid are submitted to be sure you are considered for scholarships/grants/loans and have that aid available when your program starts.

Search for graduate assistantships to help cover all or some of your school costs while providing valuable experience and relationship building opportunities.